Community
Starleaf: wie heeft gebruikservaringen?
Naast MS Teams kun je videoconferencen met behulp van Starleaf dat door de UU wordt ondersteund: https://intranet.uu.nl/videoconferencing-0.
Ik zoek collega's die gebruik maken van Starleaf en hier wellicht willen delen of dit gebruiksvriendelijk is en dergelijke.
Alvast bedankt! Rik Vangangelt
---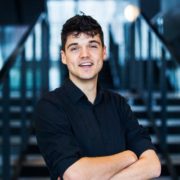 26 March 2020
---
If you want to comment, please login on the left side of the page with your UU account..
Gerelateerd