Nieuws
Feedback gevraagd op hybride werkgroepruimten
Bijeenkomsten over doorontwikkeling: woensdag 23 maart 12.30-13.30 uur en 13.30-14.30 uur Daltonlaan 500, ruimte 8.27
Op basis van evaluaties werken we hard aan doorontwikkeling van werkgroepruimten met hybride functie. We zijn benieuwd naar jouw ideeën hierover!
Op woensdag 23 maart organiseren we 2 bijeenkomsten hiervoor: van 12.30-13.30 en/of van 13.30-14.30 uur, op de nieuwe onderwijslocatie Daltonlaan 500, in ruimte 8.27. Daar staat een nieuw ontwikkeld docentmeubel. We krijgen graag feedback over dit meubel en andere voorstellen voor inrichting van (deze en andere) hybride ruimtes (o.a. camera en schermen naar achterwand, mogelijke breedte opstelling, mogelijke opstelling als active learning classroom).
Heb je ervaring met hybride onderwijs en wil je bijdragen op een van de momenten op 23 maart? Superfijn! Laat even weten als je komt of vragen hebt!

---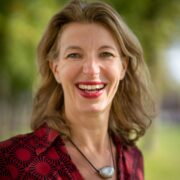 16 March 2022
---
If you want to comment, please login on the left side of the page with your UU account..
Gerelateerd