Community
War in Ukraine
Sinds donderdag 24 februari 2022 is Poetin de Oekraïne binnengevallen. Dit brengt bij ons allen heel veel te weeg – studenten en docenten ervaren gevoelens van angst, verdriet, boosheid, machteloosheid. Heb je goede ideeën hoe we elkaar en de studenten hierin kunnen ondersteunen? Heb je behoefte om jouw verhaal te doen in de docentencommunity? Laat dan hieronder je reactie achter of kom naar een van de TAUU Office Hours om gedachten en ideeën uit te wisselen.
Op deze pagina vind je alle ondersteuning die de UU biedt aan haar studenten en medewerkers.
---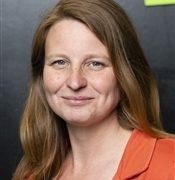 12 April 2022
---
If you want to comment, please login on the left side of the page with your UU account..