News
Writing & applying to NPO funds for improving wellbeing of students
This session is part of the Workshop & Webinar (W&W) offer of the Centre for Academic Teaching and Learning (CAT).
This session is offered by Teaching Community TAUU, partner of the CAT.
The National Program for Education (NPO) is a funding instrument of the Ministry of Education, Culture and Science aimed to restore the well-being and social cohesion of students after the corona pandemic. With NPO funds from the government, we as UU can further strengthen our student community. For the 2023 calendar year, a budget of approximately 30.000 euro's is available to organize activities for students. Activities should contribute to their well-being and the study success of students. We are looking for teachers who have an idea for an activity, but don't have the funds yet to execute their ideas.
During this session we will get you started with your idea to work on the well-being of your students, and you will develop this idea into an application for an activity paid from the NPO funds. An amount of €2,000 on average can be requested per activity. During the workshop you will be guided in developing your idea about the activity and completing the form. When you leave the room, you have submitted an application, which will be assessed within 1 week.
Colleagues who preceded you organized, for example, a football tournament for students and staff, a joint visit to a (course related) museum or event, thesis writing sessions at a special location, extra thesis supervision (for 'ordinary' students and for long-term students), or an extra program for developing impact skills.
Would you be interested in participating in this session, but are you not able to join at this date/time? Contact cat@uu.nl to stay updated for future possibilities and/or any questions you might have. We also recommend having a look at our Teaching Support helpdesk. Curious about what else we have on offer? You can find that here.
The spoken language of this session is Dutch, questions can also be asked in English.
This session is given by members of the TAUU-council, and Mr. Arjen van Vliet.
---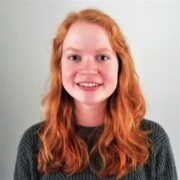 6 February 2023
---
If you want to comment, please login on the left side of the page with your UU account..