News
Wanted: new TAUU council member!
The teaching community TAUU (Teaching Academy Utrecht University) is a community of teachers who share knowledge, develop ideas and inspiration and work on projects together. TAUU is a community that provides space for creativity and innovation.
The TAUU council functions as the face of TAUU, both towards teachers and for the benefit of them. It finds out what is going on among teachers, including critical voices, and draws attention to it, both solicited and unsolicited. Together with the project leader and communications officer within TAUU, the TAUU council makes sure the community is thriving and sharing relevant knowledge.
The role of the TAUU Council is to represent, activate and initiate ideas and activities for the teaching community. The council does this from an independent position and does not shy away from highlighting difficult points of conflict or debate within the teaching community. Whether it concerns work pressure, temporary contracts or other sensitive subjects, the TAUU council makes sure the voice of the teacher is heard.
The TAUU council consists of a representation of lecturers from different domains within UU. Regarding the current composition of the TAUU council, we are preferably looking for a colleague from the gamma sciences.
The term of office is three years and, depending on the activities to be planned, takes up about half a day's work per month. A compensation fee is available for this work (40 hours per year). The working language will be bilingual English and Dutch.
You are:
A representative of the teaching community and able to actively engage with it
Not afraid to bring forward critical points of view
Enthusiastic about sharing (practical) knowledge about education
Action-oriented and you like to pick up things yourself: write blogs, identify issues, use your network and answer questions
Prepared to enter discussions at the board level on behalf of TAUU
You have:
A critical view of education and a willingness to promote innovation and change.
A good network within UU that goes beyond the usual suspects
More information and how to respond
If you are enthusiastic about taking on this role within the TAUU council, please send your motivation statement to tauu@uu.nl before October 15. In your motivation, please indicate how you want to commit yourself to innovation and change and what you want to change for the teaching community. If you have any questions about the position, please send them to tauu@uu.nl as well.
---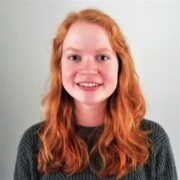 26 September 2022
---
If you want to comment, please login on the left side of the page with your UU account..