News
Sign up now for the OnderwijsFestival 2023
On Thursday 9 March, UU's premier education event will take place: the OnderwijsFestival. A day full of inspiring, informative, fun, relaxing and exciting activities about our education, for those who make our education: teachers, other UU staff and students. After all, education is something you make together.
Each of you contributes to good education and is therefore a gamechanger for education. Please join us in the Academiegebouw on Thursday 9 March 2023 for the OnderwijsFestival with the theme: Gamechangers. Jij, ik, wij zijn het Onderwijs.
Register soon
It promises to be an inspiring day filled with workshops, master classes, keynotes, meetings, entertainment, music and much more! How about a battle against students in the Blended Learning game to find out who creates the best blended education design? Or contributing your thoughts on what the university will look like in the future? Also, be sure to come to the Gamechangers' Green room for a variety of activities that will allow you to relax and recharge yourself. Do not miss the swinging opening by DeKoor Close Harmony and meet fellow gamechangers while enjoying a snack and drink.
Of course, the winners of the teacher awards will also be announced and teachers will pitch their scholarly research on their own teaching (SoTL) in poster presentations. In short, too much to mention. Check out the programme and register now for the sessions that are already confirmed, because full = full.
More sessions to come
Part of the programme has been confirmed and you can already register to ensure yourself of a spot at the festival. Over time, more and more sessions will be added to the programme, so please keep coming back to add to your personal programme.
The OnderwijsFestival (formerly known as de Onderwijsparade) is the annual education event within Utrecht University. Here you will meet teachers, other UU staff and students, exchange ideas and get inspired about education at UU.
---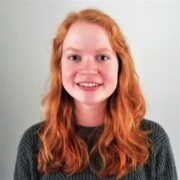 8 February 2023
---
If you want to comment, please login on the left side of the page with your UU account..