News
Join us at the TIP (The Internationalization Puzzle) Project!
Utrecht University is an international university. Since 2005/2006, the number of internationals studying in the Netherlands has almost quadrupled, to the extent that 40% of first-years enrolled at Dutch universities in 2021/2022 were international students. Currently, a welcome group of 15% of our students is international (the national average is 30%). In November/December of 2022, the Tweede Kamer passed three motions; to stop actively recruiting international students, present a bill to control the influx of international students; and asking for agreements on the ratio of Dutch and international students. Some universities have raised concerns, but what does this mean for Utrecht University?
The purpose of The Internationalization Puzzle (TIP) project is to assemble current experiences on the UU as a multi-cultural, inclusive working and learning space and formulate a strategy – in concrete suggestions – that can be implemented across the University. The result will be a strengthened sense of purpose as a community of teachers, researchers, support staff, and learners (in the broadest sense of the term, from first year students to full professors) will be operating in an environment that is aware and respectful of our differences and strengths.
Would you like to share your thoughts on this topic? Please join us at the TIP project on 2 May from 12:30-13:30 (Janskerkhof 2-3 room 1.16, Utrecht city centre).
The spoken language of these sessions will be English and lunch is included.
---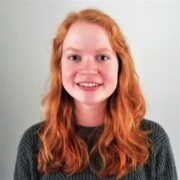 20 April 2023
---
If you want to comment, please login on the left side of the page with your UU account..