News
A fresh look for T@UU
Just over 10 years ago, the Teaching Academy Utrecht University (TAUU) was founded. The aim of this was to form a community for all lecturers at UU from which, through the TAUU council consisting of five UU lecturers, issues and concerns that UU lecturers deal with can be brought to light in a bottom-up manner.
As we focus more on community building, influencing the policy, and advocacy for all UU lecturers, instead of forming an academy for our lecturers, we thought a name change was in order, including a new logo. As a result, TAUU will now stand for Teaching At Utrecht University (T@UU), to better show our main purpose: to listen to and voice the interests of everyone teaching at Utrecht University, with the aim to strengthen our educational environment.
---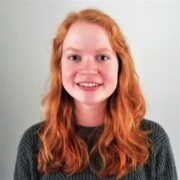 9 May 2023
---
If you want to comment, please login on the left side of the page with your UU account..