Werkvormen
Door peer feedback ging het cijfer omhoog
André van der Velden werkte mee aan het project Deep leren door online peer feedback en maakte peer feedback een belangrijk onderdeel van zijn cursus.
"Ik leer de studenten dat peer feedback in het hart van de academische gemeenschap zit: stukken delen, ideeën delen, feedback en kritiek geven."
Lees hier het hele interview met André van der Velden.
---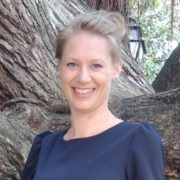 16 April 2021
---
If you want to comment, please login on the left side of the page with your UU account..
Gerelateerd