Community
Hoeveel pauze in online werkgroep?
Hou ik te weinig pauze in mijn online werkgroep? Is voor twee uur college vijf of twintig minuten normaal? Studenten geven aan het online onderwijs zwaar te vinden, maar ik vind het lastig om de te behandelen stof in te korten.
---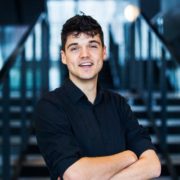 3 May 2021
---
If you want to comment, please login on the left side of the page with your UU account..