Blogs
Equality in Law and Education
Written by: Semra Altuntas
What is diversity? How can we, as academics and educators, transform diversity from being the problem into being the solution? How can we change our law curricula and academic institutions so that equality, diversity, and inclusion (EDI) become inherent parts of our systems instead of being something extra, a hobby?
These are some of the questions we discussed during Leiden University's Equality, Diversity, and Inclusion (EDI) Symposium: 'Inclusivity with Law: What does it mean to look at equality, diversity, and inclusion from a legal perspective?'. The online symposium attracted educators from across the Netherlands. Utrecht Law School organized a panel on Inclusive Learning Environments. This offered an opportunity to look back on the developments and milestones of our own EDI policies. And to gain inspiration on which concrete steps to take in the future. Just as the event's keynote speaker, Ashley Terlouw, Prof. of Sociology of Law, Radboud University Nijmegen, said:
"It's not about becoming equals; it's about being equals."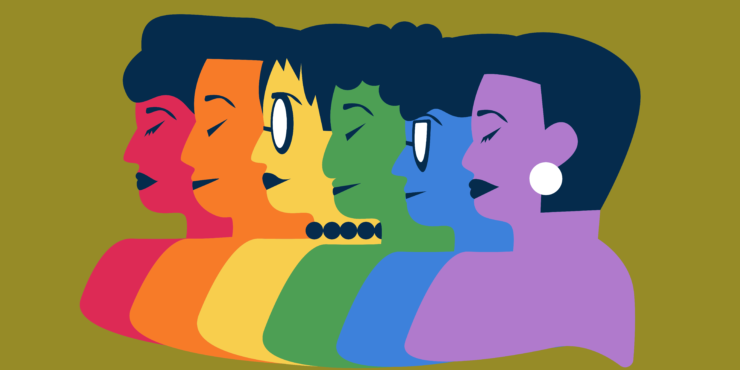 'Fixing' the problem
To create a more inclusive academic community with equal opportunities for all. Regardless of background, there are three key components to 'fix'. First, fixing the numbers. Increase the number of women in senior positions in academia and have both staff and students of more diverse backgrounds in teaching, education, and research programs. Then, fixing institutions. Organizational change, developing new types of leadership training, bias training for everyone (especially those in leadership positions). Also for academic staff, reward, and recognition projects are high on academic agendas. Finally, fixing the knowledge. Developing more attention for inclusive curricula, research, and teaching. Also, for instance, as part of teacher qualification trajectories (BKO/SKO), and attention to EDI in teaching.
Developing an Inclusive Curriculum and Learning Environment
It is on this last point, attention for inclusive curricula and learning environments, where I have been most involved. Almost two years ago, we started this three-year, multi-faculty project to help develop diverse and inclusive curricula and learning environments. As there is a gaping hole between the increasingly diverse student population and a one-size-fits-all approach to the (law) curricula. We aim to recognize and value diversity, the differences between people, perspectives, and qualities. This creates safety, mutual respect, and enhanced learning opportunities. How do we do that? Brianne, one of the project leads, emphasized three parts of our project.
Focus groups
Firstly, the focus groups – across the university with teachers and students. Students reported feelings of discomfort during education when stereotyped examples were used. And also, when topics are uncovered or misrepresented in course curricula. Lecturers also struggle with EDI issues. They often find these topics sensitive and hard to discuss. The struggle is how to do this in an open, respectful, and critical manner? Younger/newer teachers have for example less experience to lead difficult classroom discussions. Participants agreed that improvements can be made through greater reflection and more open/honest conversations.
Reflection Tool
Secondly, the reflection tool – a free tool that can (and ideally should) be used by both students and teachers. The idea is that teachers fill the reflection tool out together to stimulate discussion about these rather sensitive topics. The main goal is to reflect on and discuss the incorporation of EDI within the curriculum of the course. Hopefully, this will stimulate continuous conversations around EDI within the university environment. The tool covers six topics to reflect on: learning objectives, teaching and learning activities, learning materials, assessment, the role of the teacher, and overall reflection. Some example questions would be, in this case, related to the role of the teacher: 'To what extent do you use stereotypes in your education?' or 'To what extent do you regularly evaluate students' experience of education regarding EDI?' and so on…
Toolbox
Thirdly, the toolbox – a collection of good practices to make the curricula and learning environment more inclusive. This toolbox addresses the same topics as mentioned above for the reflection tool. This way, teachers will be able to find concrete tips and advice on the topic(s) that have been reflected upon. The teachers' experiences with piloting the reflection tool have been positive so far. They indicate that the tool is eye-opening, motivating, and allows discussions with other teachers that expose valuable and varied perspectives.
We discussed these tools and more topics during the panel we organized for Leiden University's symposium. Thankfully, there was great interest in our work from different universities that attended the panel.
Inclusive university community
As I briefly mentioned above, Utrecht University organized the panel: 'What does it take to foster an inclusive university community?' Linda Senden (professor), Brianne Mc Gonigle (associate professor), Bald de Vries (director of education), Leoniek Wijngaards (professor and vice dean), Gaitho Waruguru (lecturer at LU), Semra Altuntas (junior lecturer), and Koen Haex (student) shared their views from different perspectives on a diverse, inclusive, and safe learning environment for both students and teachers and how to achieve it. The question was, and still is: 'How can we all bring about change and how can we overcome resistance in this regard with colleagues and fellow students?'
From Koen's perspective, the university should engage more with students on this topic. Currently, there are very few discussions with students on EDI in the classroom, even though courses are evaluated by them. Students are willing to give input about this topic. And the university needs to improve how they communicate to students about ongoing projects and initiatives. Including questions about EDI in evaluations and/or panel discussions with students are some examples of how to better include students.
Opportunities and challenges
Gaitho and I agreed that teachers are most responsible for creating a safe and inclusive learning environment in the classroom. Teachers are the ones controlling the teaching environment and setting the tone for the class. And it's the teachers who are responsible for developing and using the content and materials to benefit the students. So, we should bring honesty to the table. Not only teachers but also students should feel safe to be open about their experiences and perspectives.
In this sense, ideally, both teachers and students should look at the learning materials critically in the light of EDI. Their experiences should be passed to the course coordinators so that positive change can happen. Creating a safe space in the classroom is key. It's about the small steps. Like sharing pronouns if they are comfortable with it, or helping minorities to feel seen. Key questions should be asked: Do we use different perspectives in law? Are we incorporating authors from different backgrounds? Are we avoiding stereotypical examples in class and on exams?
Not just a safe learning environment, but also an inclusive curriculum
However, teachers need to be supported for such initiatives. But also by recognizing that any type of change may add to the existing workload. Particularly, when navigating between in-person and online environments. Teachers should feel that this is a collective exercise that will be done regularly and not just a one-off exercise.
Also, our leaders in education will need to take a holistic approach to EDI. Think of department heads, directors of education, and vice deans of education… Internal organization, hiring policies, and access to higher education will need attention.
One of the panelists, Bald de Vries, noted an important example regarding access to education. In the past, students who finished their first year at HBO needed a VWO certification in Dutch to study law. That's because we assumed their language would not otherwise be sufficient. However, research showed that HBO students didn't score better or worse than VWO-level students. As a result, the language criterion was a meaningless obstacle for access to law programs at our university. So, thankfully they have been abolished. This allows more HBO students, often including students from a migration background, to access the university. And that creates a more diverse student population in law school.
Role models
Another point was the need for more role models that represent the population in the Netherlands. Guest lecturers, lawyers, scholars, role models for case studies, for example. Perspective is important. Law can lead to an exclusion rather than inclusion. If we study law, we see a dominant theoretical framework, shaped by positivism and liberalism. We take this as self-evident, but it is not. We have to highlight what dominant frameworks are there, but we can also approach law with alternative/different methodologies. Doing so yields different results. Some laws may benefit the dominant group but not other groups by taking a certain lens. The law program at university can, and should, open up students to different perspectives.
Overcoming resistance
All the suggestions for change noted in the panel would make our learning environments more inclusive. But it would be naive to believe that all teachers and all students support change. There will be teachers who believe EDI is irrelevant since they already pay close attention to this topic. Or they could, rightfully, be hesitant to add to their heavy workload. Especially, for this last point, these kinds of struggles could be addressed by raising funds. So we have more teacher support and less workload to create a space where conversations around EDI can take shape. We can also share experiences with students. Then, teachers can better understand why we still need changes in the classroom on this road towards greater EDI.
As the diversity officer of Maastricht mentioned, 'When we have a conversation with people, we see a lot of misconceptions from all parties, lots of anxiety. When we bring everyone together, however, the anxiety disappears.' By listening to each other and understanding each other, we might learn, and we might grow.
Read more:
---
21 February 2022
---
If you want to comment, please login on the left side of the page with your UU account..