Community
Webinar – Ontwikkelen van een inclusief curriculum en leeromgeving
English below
Het USO-project "Developing an Inclusive Curriculum and Learning Environment" heeft als doel om hulpmiddelen voor cursuscoördinatoren, docenten en onderwijsdirecteuren te ontwikkelen, die zij kunnen gebruiken bij het realiseren van een inclusief curriculum en een inclusieve leeromgeving.
Op 29 september van 13:15 tot 14:00 staat hierover een webinar op de agenda. Als onderdeel van dit project hebben we een scan ontwikkeld die door cursuscoördinatoren en docenten gebruikt kan worden om kritisch te reflecteren op hun cursus en de manier waarop zij het onderwijs verzorgen. Het doel van de scan is om het bewustzijn te vergoten bij coördinatoren en docenten over elementen van hun cursus die bij kunnen dragen aan het realiseren van een inclusieve leeromgeving. In deze webinar delen we deze scan, leggen we uit hoe je aan slag kunt gaan met deze scan in je docententeam en we delen de eerste ervaringen van docententeams die met de scan hebben gewerkt.
Meld je hier aan en volg de sessie via deze MS Teams link!
Deze webinar wordt gegeven door Jeroen Janssen en Anne-Roos Verbree.
The project Developing an Inclusive Curriculum and Learning Environment was funded by the Utrecht Education Incentive Fund and started in September 2020.
A webinar on this subject is scheduled for September 29 from 13:15 to 14:00. The project aims to develop tools for course coordinators, lecturers, and programme directors to realise an inclusive curriculum and learning environment for their students. As part of this project we developed a scan that can be used by course coordinators and lecturers to critically reflect on their course and their teaching. The scan aims to raise coordinators' and lecturers' awareness about elements in their course and their teaching that contribute to establishing an inclusive learning environment. We will share the scan with you, explain how it may be used in teams of lecturers involved in a course, and share the first experiences of teams of lecturers that worked with the scan. 
This session is held by Jeroen Janssen en Anne-Roos Verbree.
Register here and follow the session via this MS Teams link.
---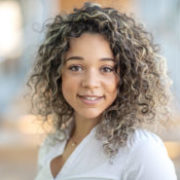 1 September 2021
---
If you want to comment, please login on the left side of the page with your UU account..
Gerelateerd