News
Wanted: TAUU project leader for 1 day a week (0.2 fte)
Teaching community TAUU is looking for reinforcement!
The teaching community TAUU (Teaching Academy Utrecht University) is the independent network for and by all lecturers at Utrecht University. At TAUU, lecturers meet each other, both online and in person, to share knowledge and experiences, gain ideas and inspiration and to develop projects together. A network with room for creativity and innovation.
The TAUU council is the face of TAUU for lecturers and consists of UU lecturers themselves. The council finds out what is going on in the teaching community, including the critical voices, and draws attention to this, solicited and unsolicited. The TAUU council ensures that the teaching community is active and shares relevant knowledge and experience.
As project leader, together with the communications officer, you will support the TAUU council in achieving their goals. You will support the three-weekly meetings and monitor that to do's are carried out.
Are you working at UU and do you have room for an extra day? Do you know how to get things done, are you flexible and able to take initiative? Then this position might be for you!
Teaching community TAUU is a partner in the network that forms the Centre for Academic Teaching and Learning. For more information, please contact Mirjam Bok, m.bok@uu.nl / 06-41551481
---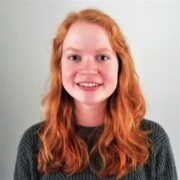 26 September 2022
---
If you want to comment, please login on the left side of the page with your UU account..