Nieuws
CREATIVITY, INNOVATION & ENTREPRENEURSHIP WITHIN ACADEMIC EDUCATION
Today's students are tomorrow's leaders and are expected to take a leading role in solving the grand societal challenges. This requires students and staff to develop an entrepreneurial mindset and skills like creativity, innovation and dealing with uncertainty. To increase the awareness under teachers about the possibilities of Entrepreneurship Education, a new set of teacher development workshops is developed. The workshops will be launched during an inspiration event, with a keynote of prof Bas Haring and more. For more on entrepreneurship at the UU, check this video.
The inspiration event will take place on February 7th, 4 – 5.30 pm. Sign up for the event here!
---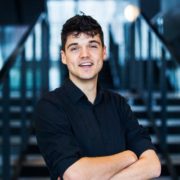 7 januari 2019
---
U moet ingelogd zijn om te reageren, gebruik het formulier aan de linkerkant om in te loggen met uw solis gegevens.