T@UU council
Parents teaching at UU need institutional support
The blog written by Adrien Melquiond, about how parents of young children are dealing with difficult situations because of covid19, received many reactions from parents experiencing the same issues. To create awareness and call for action on this topic, a letter was sent to the Executive Board, vice-deans, and the University Council, which you can read below.
Dear colleagues,
We, members of the TAUU council, have received numerous concerns from people working in various functions in teaching at our university who are parents of young children. Their concerns are about the rising number of covid-19 infections, especially amongst children in primary school. In just one week, as reported here, +62% of positive cases for children of 0-4 years old, +85% for the 5-9 years old and +76% for the 10-14 years old! This puts an unbearable burden on some of our colleagues who are going from quarantine to quarantine and must change their teaching or fall back on co-workers within hours when yet another push notification from school, daycare or sport club appears on their mobile phones: "Your child has been in close contact with someone who tested positive to covid-19". One of our TAUU council members, Adrien Melquiond, wrote about the struggle for parents of young children who work as UD/UHD/Professor and have teaching obligations. You can read his column here.
We would like to inform you about this matter as it poses serious problems for the well-being of some of our staff in the weeks, if not months, to come. We know you are most likely limited in terms of services you can offer at this very moment, but acknowledging the difficulties and explicitly stating that it is fine to lay down work when no other options are in sight, would be a good sign for those who feel under pressure. Maybe even introduce something 'ironic' such as a 'time-out-card' that pressured staff can use to signal to co-workers and students they cannot meet expectations because new covid-19 problems are causing severe time- and calendar-management issues. Or create an exceptional care leave for employees who must take care of their children or sick partners. In a white paper written by the Female Empowerment movement at the University of Maastricht on how to mitigate the negative effects of the Covid-19 crisis on caregivers, we found inspiring advice that we believe could help UU employees. We used their insights and amended them slightly to fit the UU context:
Develop flexible timelines for short and long-term professional goals and adjust productivity goals when necessary
Postpone non-essential activities, redistributing work amongst the department, decrease service work, hire assistants
We strongly advice managers and supervisors to inform and encourage employees to use the existing short-term care leave, calamities leave and other extraordinary leave as a way to attain an emergency care leave during short-term quarantines due to Covid-19 (e.g. closure of schools due to positive tested pupil). We want to highlight as well that the practice of some managers to suggest employees to take vacation leave to accommodate a short quarantine is not in line with UU's sustainable employability vision and not an equitable approach as it leaves people with care tasks with considerably less recovery time.
For the longer term, during the pandemic and beyond, we recommend managers and mentors to support flexible, family-friendly HR policies and schedules. When meetings are scheduled, we recommend flexibility with timing and always provide minutes for employees that cannot attend due to caregiving responsibilities.
Given the contagiousness of the delta variant and the political decision to enforce sanitary measures to protect the most vulnerable while keeping the society open, it is ineluctable that unvaccinated children will contract covid-19. Moreover, most schools/creches/daycares are understaffed, which already poses a problem and will only get worse if the personnel get sick. How do you consider addressing this threat that is just around the corner? What can the employer do to support the employee?
Let's make sure we, as an institution, can serve the well-being of our teaching staff best, so that our students can benefit from their great work now and in the future.
Here is a picture taken this morning during our bi-weekly TAUU council meeting. As you can see, some of us were with children, and one (Sanne) was even driving back from the testing center!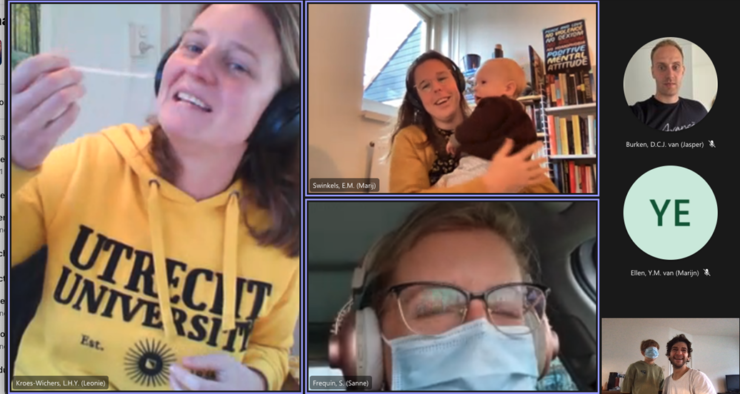 We would be grateful to talk to you during one of our TAUU meetings or anytime that is more convenient for you.
Best,
The TAUU council
---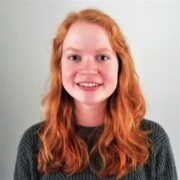 19 november 2021
---
U moet ingelogd zijn om te reageren, gebruik het formulier aan de linkerkant om in te loggen met uw solis gegevens.