Community
Kun je een roman gebruiken in je onderwijs?
Binnenkort gaat One Book One Campus beginnen: iedereen op de UU wordt uitgenodigd om in de diversiteitsmaand de roman Girl Woman Other (Meisje, vrouw, anders) van Bernardine Evaristo te lezen. Doel is om gesprekken over diversiteit in het onderwijs op gang te brengen en het gevoel van de UU als gemeenschap te versterken. Ik ben benieuwd of hier docenten zijn die iets met het boek in hun onderwijs zouden willen doen, en wat je daarvoor nodig zou hebben. We hebben nu een resource guide gemaakt met citaten uit de roman en discussievragen – toegespitst op verschillende vakgebieden (zie https://www.uu.nl/en/media/91376). Is dat nuttig, of zou je liever iets anders willen? Ik hoor het graag! Ben je nieuwsgierig naar wat we verder organiseren of hoe je aan het boek komt, kijk dan op www.uu.nl/onebook
---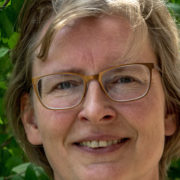 20 September 2022
---
If you want to comment, please login on the left side of the page with your UU account..