Community
Inspiratievideo: Breakout rooms én gifjes gebruiken voor een veilige (online) leeromgeving. Hoe pak je dat aan?
Van een grote groep studenten in de collegezaal, naar een scherm in je eigen huis; college geven is al een tijd niet meer zoals het was. Thuiswerken is nog steeds de norm en het ziet er naar uit dat dit nog wel even zo blijft. Maar hoe maak je het beste van deze situatie? Bekijk hieronder de video waarin we een kijkje nemen achter de schermen bij een docent!
In deze video laat Feline van den Boogerd, werkzaam bij Geesteswetenschappen, zien hoe ze een persoonlijke en veilige leeromgeving creeërt voor haar studenten door middel van breakout rooms én gifjes!
Voor andere werkvormen uit de Educational Database kun je hier terecht.
---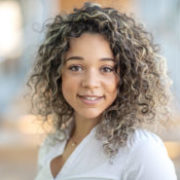 3 June 2021
---
If you want to comment, please login on the left side of the page with your UU account..
Gerelateerd