Community
Hoe maak je een inschatting van de benodigde tijd voor een toets?
Deze vraag werd gesteld aan TAUU: 'Als ik mijn toetsvorm wil aanpassen, zodat studenten hem vanuit huis kunnen maken, hoe maak ik dan een goede inschatting van de tijd die nodig is om de toets te maken?
Omdat de toets op afstand is, wil ik de toetstijd ook enigszins beperken om fraude, voor zover mogelijk, te voorkomen.'
---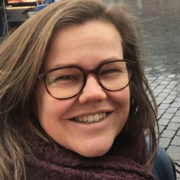 25 March 2020
---
If you want to comment, please login on the left side of the page with your UU account..
Gerelateerd